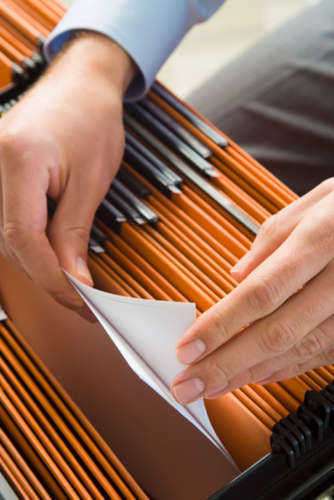 Community organizing takes place as a means of fighting gentrification within a neighborhood. When residents from a neighborhood, or even non-residents who often frequent a neighborhood, feel pressure to leave an area, or dislike the changes, such occur due to gentrification. They organize themselves and come up with ways to protest or actually halt the gentrification of that area. These organizations are set on taking back or holding on to the land they feel is theirs. Outsiders who come into the area as a result of gentrification may be met with resistance or even violence in some instances.
In New York City, Fabulous Independent Educated Radicals for Community Empowerment (FIERCE) is a community organizing effort set on preventing gentrification and maintaining the look of their neighborhoods. Families United for Racial and Economic Equality (FUREE) is another community development in the city fighting gentrification. FIERCE organizes to preserve the Christopher Street Pier. The area was a popular hangout for the city's youth. When the Hudson River Park Trust stepped in and rebuilt the area, a 9 p.m curfew was placed in the area and bathroom facilities were shut down.
The only way the people who used the area could fight against the gentrification of the area is if they were thought of as residents. The people who hug out there were often residents of other areas. The group is trying to think of ways to be thought of as stake holders in the area. FUREE tries to keep the Fulton mall a popular area to shop for blacks and Latinos. There have been luxury condos built in the area which is changing the landscape of the area. Thanks to the efforts of FUREE, the city plans on preserving the abolitionist history of the Downtown Brooklyn area.
The Chinatown Justice Project is yet another community organization striving to serve Chinese people in Chinatown. They are fighting against the displacement of many residents of Chinatown due to development plans set in place by Mayor Bloomberg. The NYC anti-gentrification has been able to convince the West Village residents that the youth who come into the area are vital to the economy in the area. They have done away with the curfew and bathroom restrictions in the area.
Community organizing has also helped FUREE protect the Downtown Brooklyn area from total gentrification. While gentrification is still taking place, it is not at the extreme level that had been planned. Community organizing is important for combating gentrification. Those who are not organized will fail to meet their goals. If violence is used as a form of preventing gentrification, it will likely backfire and lead to total gentrification of the area.
Comments
comments