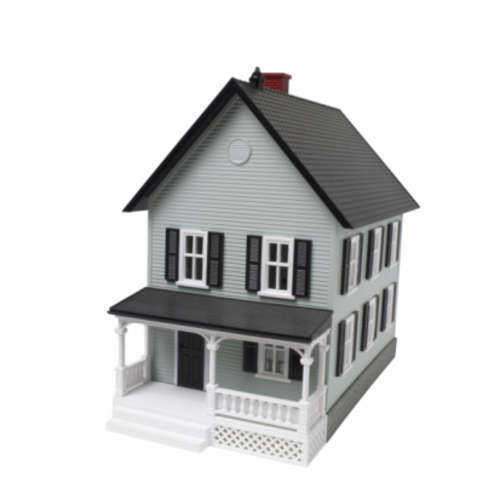 Quick Guide to Iowa Tenant Rights
Iowa Tenant Rights
Some Iowa tenant rights are located in the Chapter 562 of Iowa's official code, but for the sake of convenience, the majority of information discussed within this article about an IA tenant right is located under the state's Uniform Residential Landlord and Tenant Act (URLTA).
This article will discuss Iowa tenant rights in the leasing process, for maintenance, for the return of a security deposit, and rights during the eviction process. For more information on an Iowa tenant right, visit the article on this website titled, "Quick Guide to Iowa Landlord/Tenant Law."
Iowa Tenant Right During the Leasing Process
Sections 562A.9 and 562A.10 describe standard Iowa tenant right during the formation of the rental agreement. Some of these Iowa tenant rights are listed below:
• the landlord and tenant may include anything in the rental agreement that are not prohibited by this chapter or any IA tenant right
• if there is no rental agreement, the tenant will need to pay fair rental value for the use of the unit and property
• rent should be made payable without demand or notice and rent is payable at the beginning of every month or in equal installments that throughout the month
• unless the rental agreement specifies otherwise, tenancy is declared as week-to-week for a person who pays rent weekly and month-to-month for those who pay monthly
• if a landlord does not sign and deliver a written agreement but accepts pay of rents from a tenant, the agreement is in the same effect as if it were signed
• if the tenant does not sign and deliver the rental agreement and moves into the unit anyway, the action has the same effect as the tenant signing the agreement
• a lease of more than one year goes against an Iowa tenant right
Maintenance and Iowa Tenant Rights
An Iowa tenant right under Section 562.17 of the URLTA states a landlord cannot require a tenant to do anything more than the following unless specified by a lease:
• comply with all Iowa tenant rights within the building and housing codes
• keep all rented and common premises clean and safe
• dispose of garbage and other waste in a clean and safe manner
• keep all plumbing fixtures clean and in working condition
• use all electrical, plumbing, sanitary, heating, ventilating, air-conditioning, and other utilities in a safe manner
Security Deposits and Evictions and Iowa Tenant Rights
According to an Iowa tenant right, a landlord must provide a tenant with an itemized list of damages if deductions were made after the termination of tenancy. This list must usually be sent to the former tenant within 30 days of termination according to an IA tenant right, and the landlord can keep the entire deposit if the tenant failed to make rental payments or was legally evicted.
However, an Iowa tenant right states a landlord cannot take retaliatory action (such as an eviction) under Section 562A.36 of the URLTA. In no cases can a landlord take retaliatory action against a tenant in the following conditions that deny an IA tenant right:
• the tenant complained about a violation of building or housing code that violated a specific IA tenant right
• the tenant has complained about a violation under Section 562A.15
• the tenant has become a member of the tenants' union or similar organization specifically allowed by an IA employee right
Comments
comments