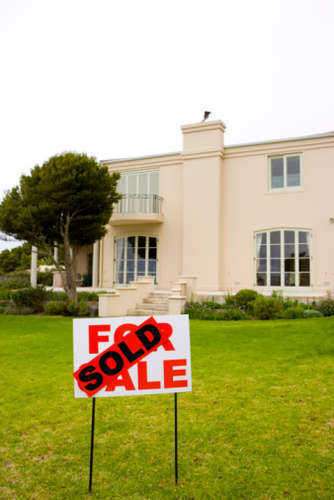 Buying a House: The Basics
In the United States, the average American moves approximately every seven years. The process of buying a house and subsequently moving is typically stressful and complicated. That being said, if you understand the basics associated with the process, this endeavor can be streamlined.
The most important step in buying a house, and the step you must engage in first, is to figure out your budget—you must pinpoint the dollar amount regarding how much you can afford to spend on a new home. If you have not established a budget that shows how much you are spending on everyday things, you must do so immediately.
An accurate budget will help you guide you to prudent price range of homes in your area. Most importantly, adhering to a budget will prevent you from spending more than you should on a home. Although a bank will appraise your price range for you—through an evaluation of your income versus your debt portfolio—an institution is unable to take into consideration your full financial portfolio—the bank is unable to evaluate expensive hobbies, future costs, child care expenses etc. By constructing a suitable budget, you are able to compare your finances with what the bank will be lend you. The development of a budget will ensure that you will receive controllable monthly mortgage payments.
Once you have gotten your finances in order you should get acquainted with the mortgage industry. When buying a house you will need to secure a housing loan or mortgage from a financial lending institution. Finding the right mortgage and lender is crucial to buying a house. It is up to you to determine which lender fits your specific needs. It is necessary to have at least a background about the loan process before you talk to a lending institution.
Pre-Approval for a Mortgage:
There is a significant different between getting pre-qualified versus getting pre-approved for a mortgage loan. Getting pre-qualified simply means that you have contacted a lender and discussed your income and debt levels, as well as credit information, for the lender to estimate what you can afford. This process is simply a rough evaluation of what price range you should look at.
In contrast, pre-approval, will put you much closer to securing an actual loan. Pre-approval means the lender has observed your credit report, inspected your debt-to-income ratio and has extensively analyzed your financial situation. In the bulk of cases, you will benefit from pre-approval; once you secure a pre-approval for a mortgage loan you will not be met with any surprises when a lender checks your credit report.
When buying a house, the benefit of being pre-approved is twofold. Not only will you have the added comfort of knowing what the bank will lend you, the prospective seller may also accept your offer over another if you are pre-approved and the other buyer is not. The basic logic is that a pre-approved offer is likely to result in a completed sale, while a simple offer by a prospective buyer that has not secure pre-approval is deemed as risky.
After you secure pre-approval you should get familiar with your real estate market and pinpoint your wants and needs for your future home. Also, understand that, in addition to the mortgage itself, you will also have to pay insurance and property tax to your monthly payment. Moreover, if you don't provide the seller with at least a 2% down payment (this percentage is considered the baseline) you will have to add private mortgage insurance to your total costs. There are also closing costs associated with buying a house. All of these figures can quickly evaporate your liquidity.
These additional costs ultimately add up, so be sure that you are comfortable with all of the expenses associated with your monthly payment.
Understand what you want:
When you secure your realistic price range, you are now able to start the process of finding your dream home. During this process, you must keep a level head and think about what you "need" versus what you "want" when buying a house. Compile a list of things you need: number of bedrooms, good school district, good neighborhood, a large backyard etc. You should also compile a list of things you want, such as: skylights, a finished basement, hardwood floors, a large foyer etc. It is essential to keep your needs and wants distinct; by doing so, you will prevent yourself from prematurely ruling out certain properties without seeing them.
Hiring a Real Estate Agent:
The majority of home buyers will choose to work with an agent (salesperson) or real estate broker when buying a house. These professionals must be licensed to participate in a real estate transaction. Real estate agents have a "fiduciary duty" to the party they are working for. Real estate agents are bound by law to owe specific duties to the individual buying a house. These duties will be outlined in your brokerage agreement and will include the following:
•
The real estate agent must use reasonable care and skill
•
The agent must provide services honestly and in good faith
•
The agent must keep information confidential (with the exception of public information) where authorized by you or required by law
•
A real estate agent must answer all of your questions as accurately and honestly as possible
•
Real estate agents must promptly present all buy or sale offers.
Laws Surrounding Property Disclosure:
When you are looking at a home, the condition of the property is imperative. When you visit properties, the seller must disclose all important facts regarding the home's defects and all issues that could potentially affect health and safety. If you ask any question regarding the property, the seller must answer truthfully. These are common questions regarding a home's defects:
•
Issues concerning plumbing and sewage
•
Property drainage problems
•
Insect or animal infestations
•
Problems with heating or air conditioning
•
Foundation instabilities
Laws Surrounding Purchase Agreements:
When you find a house you want to purchase, you will put together and sign a purchase and sale agreement. This document will contain—and legally affirm—all of the terms of the transaction, including:
•
The names of the seller and purchaser of the home as well as their addresses
•
The purchase price and down payment of the house
•
All financing arrangements associated with the transaction
•
The legal description of the property
•
The condition of the property
•
The good and marketable title
•
Closing and possession dates associated with the transaction
•
Information associated with property liens
•
Legal conditions for who bears liability if the property is damaged before closing
If you are confused or unsure regarding any of the above information you should consult with a real estate attorney before you sign the purchase agreement. The purchase agreement should allow you to engage in a home inspection. The purchase agreement may be contingent on resolving issues the inspector locates. An inspector will examine the home's major structural, plumbing, mechanical and electrical systems. As a prospective buyer, it is suggested that you pay for the inspection yourself; this will ensure that the inspector is looking out for your best interests.
Laws Surrounding your Title:
After buying a house, you will be required to purchase title insurance. This policy will insure against all losses due to certain title defects that do not turn up during a title search. A title search is a formal review of public records aimed at inspecting any problems with the title's validity before closing.
Common title issues will relate to liens and easements attached to the transaction. The easement is the right to use the property, while a lien is a charge against the property to satisfy the owner's debt. You will not want your newly purchased home to be subject to any of the seller's unpaid liens.
Legal Issues Regarding the Purchase:
The closing (also known as the settlement) signifies the formal completion of the transaction. At this time, all necessary documents are signed, the title is formally transferred to you and the seller will collect the purchase funds. In most states, you can expect to pay for these charges, known as closing costs:
•
Mortgage insurance application fees
•
Lender's inspection fees
•
Mortgage insurance premium
•
Underwriting fee to mortgage lender
•
Costs associated with inspections
•
Hazard insurance premium
•
Escrow account deposits
Comments
comments