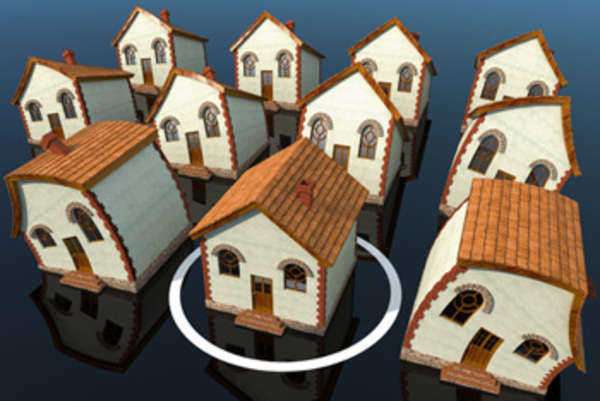 When seeking to rent or sell a property, the home-decor can greatly help or hurt the price that your receive for the property. Consumers want a comfortable and clean please to live, so follow these steps to ensure that you get the maximum value for your property.
1. Do not stuff items into closets. While you may want to get rid of clutter in the main rooms, many home seekers want large closet spaces. Leave your closets empty with only few items inside. Put your property in a storage unit or in an area of the building where the home-seekers cannot see it. The value of large closets will greatly outweigh the work and expense of emptying them.
2. Maximize the lighting of all rooms. You do not want any room to appear dark and gloomy. Instead, install proper lighting, replace all bulbs, and increase the natural light through windows and doorways.
3. Keep any pets out of view. While many people enjoy the company of a pet, many people are allergic or have an aversion to living spaces with animals. Keep your dog or cat out of the area and make sure to clean any evidence of pets (such as dog hair or litter boxes).
4. Do not make large repairs immediately before selling or renting. While you need to make necessary repairs to meet all habitability laws, do not add excessive extras. While this may help you sell or rent your property, you will not get the value back for your upgrades.
5. Try to unpersonalized your home. This helps potential buyers or renters to envision themselves in the living space. Could you imagine living in a space with pictures of other people in the home? Neither can other people.
6. Clean, clean, and then clean again. A good property to show should be spotless. Clean everything possible, even things that you would not normally clean. Any bit of uncleanliness will immediately be spotted by an observant eye.
7. Always have your property ready to be shown. Have all of your personal items taken out of the property that you do not immediately need. It may be difficult to live in a home without all of your personal belongings, but it can go a long way in getting your property off the market as soon as possible.
8. Use neutral tones. Try not to decorate your property with harsh colors and sharp contrasts. This may not be favorable by all who view the property. If possible, paint any rooms in these neutral tones that lighten the room up and show a blank slate for the potential new resident.
9. Show the hidden gems of your property. You may forget that your home has hardwood floors under the carpet you installed many years ago. Or that a neglected closet has much more space than you use it for. All of these things may be something your potential buyer or renter desires.
10. Disclose major problems, but don't go into too much detail. When showing your property, you must be honest about any issues the property has. While you should answer all questions, do not volunteer anything extra. Instead, let the potential buyers or renters ask the questions and answer them as efficiently and positively as possible.
Comments
comments