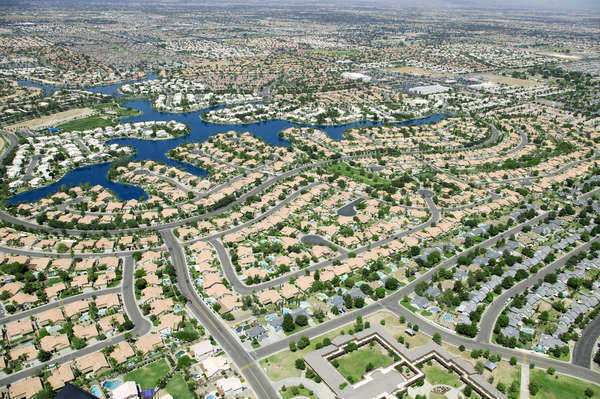 Usually the most valuable commodity an individual can own is land or property. Simply put, everyone will always need land in some form. People with income always require the use of property for either residential or commercial use, and even in the digital age, property becomes a physical necessity for any given lifestyle or business.
Thus, owning land for any purpose represents, not only a considerable investment, but also a considerable portion of one's net worth. Therefore, the ownership and investment in property has, historically, been one of the greatest potential progenitors of wealth. The main purpose for this is that, when examined over the long term, land generally increases in value at a rate that far outpaces traditional inflation, thus meaning an investment in property now, given a few years, almost always yields a return on the initial investment. However, this is not to say that property investment does not entail considerable risk.
For starters, initial land investment is never cheap, and often requires a considerable initial expenditure of liquid capital and the maintenance on property. In addition, nearly all private property in the United States is susceptible to taxation just for existing, and this can and will quickly erode any potential return on an investment. Thus, even if one owns property with the purposes of turning it over in the future for a profit, it is sometimes most feasible to put it to some use in order to yield income that will maintain its cost. Generally, this means property gets leased or rented for either residential or commercial use.
The benefits of exploiting property for commercial use are considerable, as are also its risks and drawbacks, but a key benefit is that rental property, in most cases, provides a stable tax shelter, and if done properly, can yield a considerable ongoing profit. In addition, the ownership of property gives the owners considerable control to dictate the terms of the use of his property, and adjust the costs of its usage based on the needs of the owner. However, this can have a downside as well, because this increases one's responsibility for the property considerably, and could sometimes be a massive drain, if not on time, than on resources and capital.
Though one of the risks entailed in the ownership of property is a comparatively low liquidity of assets, one of the advantages is that property can be used as a very beneficial source of financial leveraging. Real estate offers the most potential of any solid capital to yield strong leveraging results, especially in terms of borrowed capital. As a general rule, the more property one owns, the easier it is to acquire new property for just this very reason. To put it in simpler terms, by staking a property's value toward another purchase, or towards a lending institution, land can be used as a a valuable piece of collateral for either gaining liquid capital or insuring the stability of continued payment on the purchase of a new property.
While real estate investment should never be seen as a "sure thing," and the responsibilities and initial investment requirements can be substantial, there are few commodities that have proven able to weather even the harshest economic climates. Land ownership, while offering significant risk, can ultimately lead to a considerable reward.