Tennessee Landlord Tenant Law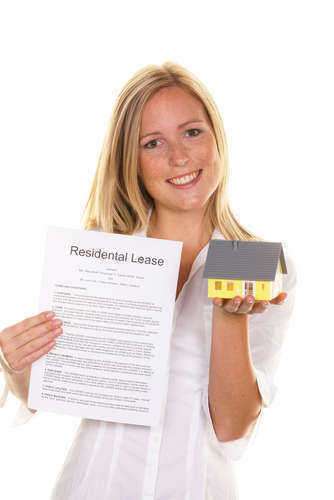 Most TN landlord tenant law obligations will be found in the Tennessee Landlord and Tenant Act which will establish guidelines for agreements between landlords and tenants as well as determined the obligations of both in a rental agreement. There are some counties in Tennessee that are also exempt from this act, so you will need to follow up with the county government for more information on the local Tennessee landlord tenant law. Do not expect the TN landlord tenant law to vary much in these areas but either consulting with an attorney or directly with the government can help to determine the nature of landlord tenant obligations in your area.
Prior to signing a lease under Tennessee landlord tenant laws
Federal and Tennessee landlord tenant law provide a number of protections against housing discrimination and if a tenant is refused to rent a property due to race, national origin, gender or religion, then they will have prosecution or penalties from the State Attorney General, local prosecutor or even federal authority, depending on the severity and nature of the discrimination. There is also an option for civil litigation in the event of such a breach of Tennessee landlord tenant law.
It is the obligation for the tenant to understand the reasonable terms of lease before agreeing to adhere to it under TN landlord tenant law. The landlord may not insert any terms into the lease that removes certain rights mandated by Tennessee landlord tenant law as well as limits their liability in any civil and criminal matter. any of these terms in a lease will make the lease illegal and invalid. According to Tennessee landlord tenant law, the absence of a lease construes a monthly rental agreement, subject to the informal terms of the landlord, unless other arrangements are made for a written rental agreement on the unit.
Obligations of the tenant under TN landlord tenant law
The tenant is obligated to adhere to building and fire codes as well as keep the rental unit safe and clean. All garbage must be properly disposed of in receptacles provided by the landlord as an obligation under Tennessee landlord tenant laws. Damage, deliberate and otherwise is the responsibility of the tenant and deductions from a security deposit are allowed in order to fund repairs after a reasonable estimate has been made by the landlord.
Rights of the landlord under TN landlord tenant law
The landlord under Tennessee landlord tenant laws has a right to reasonable access to the unit as long as proper notice is given. The TN landlord tenant law prevents unfettered access to the unit, especially for the purposes of harassment. The landlord may enter immediately only in emergency situations when the tenant cannot be found. The right of access extends to inspection of property, repairs and showing the unit to prospective tenants if the lease is to expire.
Enforcement of Tennessee landlord tenant law
Violations of the Tennessee landlord tenant law is a civil matter that will be solved either through litigation or mediation. Criminal violations, such as physical harm and destruction or property though means such as arson, will be handled by local prosecution for the violation of Tennessee landlord tenant laws. Though an attorney will help you to file suit, there is a mediation service available through the Tennessee Dept of Consumer Affairs.
Arbitration is one way, under Tennessee landlord tenant laws, to settle a violation of a TN landlord tenant law agreement. In arbitration, an attorney or other expert in Tennessee landlord tenant laws will rule on the case in favor of either party. This decision is legal binding and forces both parties to surrender their right to seek further legal action under Tennessee landlord tenant laws.
Comments
comments