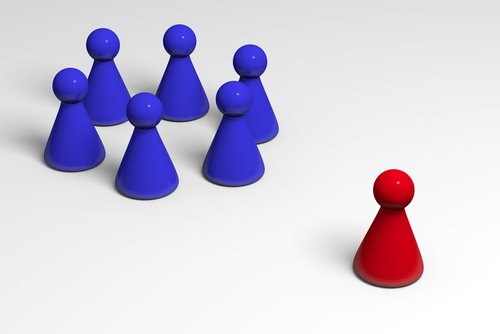 On October 4, 2012, the US Department of Housing and Urban Development (HUD) stated it was charging an owner, builder and developer of a multiple housing unit in Missoula, Montana, for housing discrimination.  HUD claims the design and construction of two of the five units makes accessibility impossible for those with disabilities because two of the units require stairs and stairs only for entrance.
According to the Fair Housing Act, a new multiple housing unit need to include features for people with disabilities after March 13, 1991.  Some of these requirements include accessibility to common areas like bathrooms and kitchens, wider doors, and temperature controls that are easily reached by a person in a wheelchair.
According to Evelyn Meininger, the Region VIII Director for Fair Housing and Equal Opportunity, "For more than two decades, architects, designers, builders, and developers have had a legal obligation to comply with the Fair Housing Act's design and construction requirements.  HUD is committed to enforcing the nation's fair housing laws and working to create more housing opportunities for people with disabilities."
The complaint was made by the Montana Fair Housing, Inc. which is a non-profit advocacy program for fair housing.  The complaint stated that Anthony Boote, the owner and developer for Red Dog Construction, LLC, and Charles J. Chandler, the designer, had constructed the units that blatantly ignored the Fair Housing Act.
After an investigation by HUD, it was found that the doorways were not wide enough to let a person enter in a wheelchair.  Also, the thermostats were not in proper locations and the bathrooms lacked reinforcements to later install a grab bar.
Unless the parties settle, the case will be heard in an Administrative Court of a federal district court.  If the judge finds the defendants guilty of discrimination, he or she can award damages, relief, and even punitive damages.
Source: U.S. Department of Housing and Urban Development
Comments
comments