FHA Loan Down Payment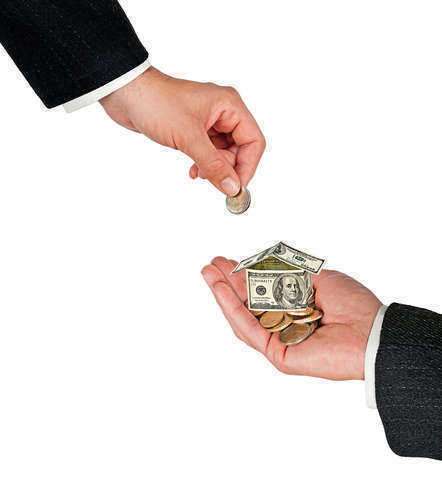 Guide to FHA Loans
If you are in the market for a home, you may have heard about FHA loans. The Federal Housing Authority insures loans that are made by private lenders, and especially for buyers with challenging credit histories, an FHA loan can make owning a home affordable and easy. The FHA loan down payment is quite low, and the Federal Housing Authority will even pay up to 6% for closing costs if you qualify. This guide will help you to understand who qualifies for an FHA loan down payment of just 3.5%, and will show you how to begin the process of applying for an FHA loan.
Qualifying For FHA Loans
Until a few years ago, it was very easy for even low-income homebuyers to find mortgage options that would allow them to have an affordable monthly payment and down payment. Today, as mortgage lenders' purse strings have tightened, it can be difficult to qualify for a private mortgage if your credit is even slightly bruised—and almost impossible if there's a bankruptcy on your credit report.
FHA loans make it possible for people with low FICO scores to get a mortgage. If you have a credit report that shows previous bad marks, even if you have a bankruptcy (as long as it was more than two years ago), you can qualify for an FHA loan down payment of 3.5 percent with a federally-backed loan.
Talking to a lender who originates FHA loans can explain the terms of an FHA loan in greater detail, and help you decide whether an FHA loan is right for you.
Down Payment/Closing Costs
If you have qualified for an FHA loan down payment of 3.5%, you may also be able to qualify to have your closing costs paid by the Federal Housing Authority. This allows many low to moderate income homebuyers to make their first home purchase.
You may wish to shop around for loan rates. While your FHA loan down payment will be set at a low percentage rate, each lender still determines its own interest rates and terms. You will want to make sure that the rate you have been offered gives you a reasonable monthly payment that you can reasonably expect to afford to pay for the term of the loan.
Down Payment Assistance
If you are looking for a mortgage with an FHA loan down payment, you may have heard of some programs that would give assistance with down payments. These programs were deemed to be scams by the Department of Housing and Urban Development several years ago. The programs were not really gift assistance, but rolled the cost of the down payment into the housing loan itself.
If you are a veteran of the armed services, you may be able to find a mortgage that has a lower-than-FHA loan down payment. VA loans actually allow you to buy a home with zero money down and assistance in paying closing costs. If you think you may qualify for a VA loan, talk to your local VA office for more details.
Comments
comments