Texas Tenant Rights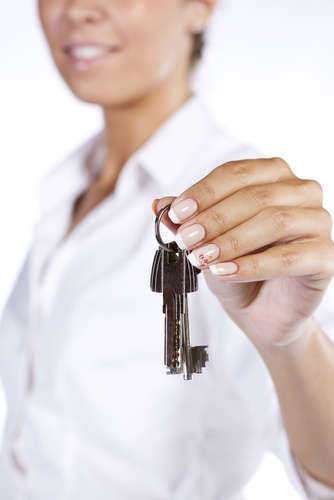 Quick Guide to Texas Tenant Rights
Texas tenant rights similarly reflect the laws and procedures of other states. As always, some laws with the Texas statutes, especially those of Chapter 92 of the Texas Property Code, slightly differ from those of other states. You should also know your Texas tenant rights before you sign a lease, while you're living on the premises, and after you leave the unit.
A lease agreement can either be in writing or oral in the state of TX, but the agreement must also mention your rights concerning health and safety, security, handling problems, and actions after a lease is ended.
Health, Safety, and Security
TX tenant rights include the rights to proper health standards, safety precautions, and security. Your landlord is required to rent a property that is fit to live in, and he or she is responsible for fixing damages that occur while you're living in the unit. As of January 1st, 2010, landlords must repair conditions that directly affect the tenant's health and safety. The cost of the repair cannot exceed $10,000, however.
A landlord must also meet the TX tenant rights for security. In most cases, a landlord must equip the windows with latches, place dead bolts on exterior doors, pins with sliding doors, and security bars for sliding doors.
Handling Problems
If your landlord has violated your Texas tenant rights, you may be able to end the lease, deduct the cost of the repair from your rent, or file suit against your landlord. If you notice a violation, you must conduct the following steps in TX:
1) Send a dated letter specifying the repairs while keeping a copy.
2) You should make sure your landlord makes the repair around 7 days in time. If your landlord has not made the repairs within a reasonable time, you need to send a second letter.
3) If the landlord still hasn't fixed the repairs within a reasonable amount of time, you may be able to terminate drop the lease. If you want to pursue your landlord for compensation, you should contact an attorney before you do anything.
Advanced Notices and Security Deposits
Most rental agreements state that a tenant must give the landlord a 30 day notice before moving out. If a tenant doesn't give the landlord proper notice, the tenant may forfeit their right to receive the security deposit. When you leave the premises, you must give your landlord a forwarding address for the security deposit.
Under TX tenant rights, your landlord must also do the following when returning a security deposit:
1) He or she must send the security deposit within 30 days of your departure, or they may send an explanation explaining why the deposit was withheld from you.
2) If an explanation is sent, the landlord must provide an itemized list of the deductions along with the description of all damages.
3) If you moved out without paying the last month's rent, a landlord doesn't need to send you an explanation.
If you believe you have been unfairly denied your security deposit, you may want to contact an attorney and the Better Business Bureau.
Comments
comments