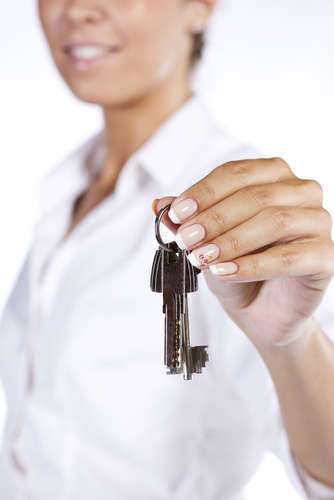 Quick Guide to Oregon Tenant Rights
Oregon tenant rights are both detailed and complex compared to some states. OR tenant rights coincide with tenant responsibilities too, and landlords are required to provide specific responsibilities of the renter within a written lease. If you believe you have been violated of your Oregon tenant rights and have fulfilled all of your tenant responsibilities in a timely and proficient manner, you may be able to sue your landlord for several months rent and court costs.
Disability Discrimination
Under federal law, it is illegal for a landlord or property owner to deny housing for a person based upon race, color, sex, family status, religion, national origin, or mental or physical disability. Oregon law also makes it illegal for a landlord to deny housing based on marital status or source of income. If you believe you have been subject to disability discrimination or have been denied proper renovations to accommodate for your disability, you should consider contacting the following sources:
• ASUO Legal Services
• Oregon Fair Housing Council
• Fair Housing Enforcement Division of the U.S. Department of Housing and Urban Development
• Civil Rights Division of the Oregon Bureau of Labor and Industries
Rights to Respect
Under Oregon tenant rights, renters have the right to be treated fairly and with respect—no matter their income or way of living. Once the tenant moves in, the property is deemed the renter's home and the landlord's financial investment and liability. This clause states the tenant must treat the landlord with respect as well.
General and Essential Repair
Under OR tenant rights, a renter may initiate several different measures in order to have a landlord repair both general and essential matters within the property. Under Oregon law, essential services include the following, and are not limited to:
• Heat
• Plumbing
• Hot and cold running water
• Gas
• Electricity
• Light fixtures
• Locks on exterior doors
• Latches for windows
• Any cooking appliance or refrigerator supplies
If the landlord fails to provide repairs for any of the services listed above, and renter has several options under Oregon tenant rights. Some of the options include:
1) "Fix or I Quit"- this is an option to end the lease before the rental term is up. A month-to-month tenant can give a landlord a 30-day notice if the landlord has failed to provide the necessary obligations listed within the lease. The notice must state that if the repairs are not taken care of within 30 days, the lease will be terminated; but if the problem is fixed, the contract will not terminate.
2) Filing Suit Against Landlord- a tenant can recover damages for the time the repairs were not fixed and get a legal order to have the problems fixed. A detailed statement is usually needed that specifies the habitability, extent of poor management, and other conditions that directly went against the Oregon tenant rights.
3) Defense Against Eviction- if the OR tenant rights have been denied through unsuitable living conditions or improper time to repair essential damages, a tenant may be able to use this defense to avoid eviction. The violations must be known by the landlord before the eviction process to place, though.
Comments
comments