HUD Foreclosures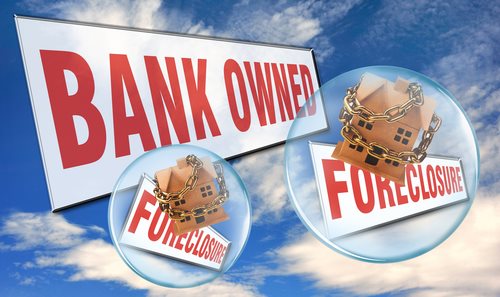 HUD foreclosures are homes obtained by the United States Department of Housing & Urban Development through foreclosures.
More specifically, HUD homes from HUD foreclosures are residential properties ranging from 1-to-4 units were acquired the Department of Housing & Urban Development as a consequence of foreclosure actions on Federal Housing Administration-insured mortgages. The HUD then becomes the owner of the acquired property and offers it for sale to recover the loss on the foreclosure claim.
While the process of HUD foreclosures varies on a state by state process, most follow the same set of general steps. If foreclosure is a realistic possibility, it is important to research the applicable state's laws and practices. The differences between the states can range from redemption periods, notices that must be mailed or posted, and the notices and scheduling issued in regards to the property auction.
There is nothing astonishing about HUD homes and those that undergo HUD foreclosures asides from the fact that the property mortgage was insured by the FHA. This can happen on a single family house, townhouse, or condominium, or other residential properties.
The specifications of the residence are not important, but rather, the home's price must fit within certain guidelines in order to apply to the FHA insurance program and receive a FHA insured loan. This is what makes foreclosures into HUD foreclosures.
In the same way financial institutions take action when a property come back to the institution as being real-estate owned, the agency then uses real estate professionals to represent the agency's interest in selling these HUD foreclosures to the public by using an established contractual procedure.
In most circumstances, mortgage companies will begin the process of HUD foreclosures anywhere from 3-6 months after the first mortgage payment missed. Late fees are often charged after approximately 10-15 days, but many companies realize the potential of short-term financial hardships so it is important that you keep in contact with the lender within the month of missing a payment.
After 30 days, the borrower is considered to be in default, and the foreclosure processes starts moving. By ignoring the lender and not calling the bank, the foreclosure process will start much earlier. At any point during the process, it is important to a housing counselor or the lender about different potential solutions.
At this point, three different types of foreclosures can be initiated:
The foreclosure process of the three requires all parties to be notified and public notices to be issued regarding the proceedings. When properties are sold through the auction, the families have a limited period of time to find another residence and move before the sheriff can issue an eviction.
Comments
comments