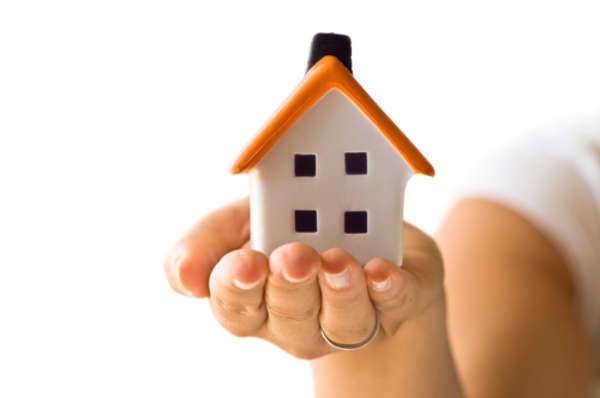 Financial Considerations When Buying a House
Buying a house may seem to be the best financial decision for some families. The interest and property taxes from a mortgage payment is often deductible and having a mortgage may provide a form of forced savings. Furthermore buying a house and having a mortgage may increase a person's equity. There can also be many personal benefits.
However, there are disadvantages to buying a house. Not all people are in the position to make large monthly payments for an extended period of time and having such a large percentage of an income go towards a mortgage may be detrimental when unexpected expenses come up.
It is first important to consider all costs. Aside from the mortgage and interest, there can be other costs of buying and owning a home, such as taxes, utilities, insurance, maintanence and other fees. Before looking to purchase a house, it is first necessary to evaluate:
•
How much is a lender willing to lend?
•
How much can an individual afford to spend?
•
How much is an individual willing to sacrifice when buying a house?
•
How much can an individual afford for a down payment?
IT is typically okay to spend less than 28% of a household income on a mortgage, but lenders will allow up to 36% of gross monthly income to be spent on a mortgage and interest. It is a smart move to get prequalified for a loan first by having a lender assess income as well as other debts before looking for a house.
Next is the down payment, which is the initial amount of money needed to buy a house with a mortgage. This can vary between 5 and 20% of the sales price of the home. It is important to also have enough money for closing costs, moving costs, any home repairs, or other costs after paying the down payment.
Buying a house also requires closing costs to be paid, such as the fee for a credit report, appraisal fee, or prepaid expenses for property tax escrow and homeowner's insurance.
Many people wind up borrowing money when buying a house. There are many different financing options, particularly for a first time buyer. While there are traditional fixed rate mortgages for buying a house, many loans also provide variable terms. In order to find the best deal, shop around for a loan. Important factors to look at include interest rates, closing costs, down payment requirements, and loan availability.
When looking at a potential loan, some good things to consider are:
•
The required monthly down payment, interest rate, and term
•
Cap on an adjustable-rate loan
•
Other options to deal with the fluctuations in interest
•
The possibility of the amount owed increasing above the original loans
It is best to get professional help, such as an agent in order to have the most informed decision of whether buying a house is the right move.
Comments
comments