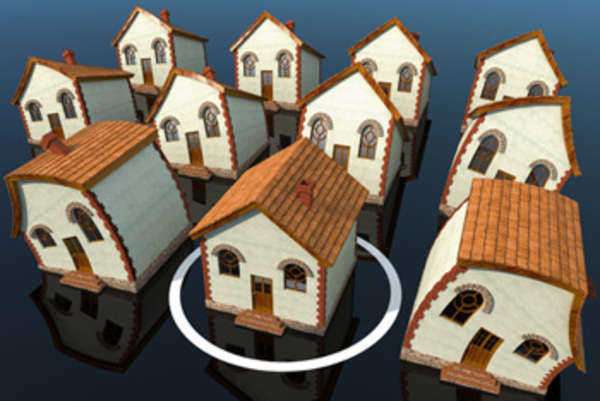 Guide to Quit Claim Deeds in Colorado
Transferring a piece of real estate is considered a substantially more complicated transaction than transferring other types of property. In order for the transfer to be legal, a deed must be completed and recorded with your county. One type of deed that is commonly used in Colorado, usually in situations where a piece of property is being transferred as a gift from one close family member to another, or from an individual to a corporation owned by the same individual, is a quit claim deed. Colorado allows these deeds to be filed for minimal expense. This guide will help you understand whether a quit claim deed is right for you, and how to record a quit claim deed Colorado.
What is a Quit Claim Deed?
Usually, if you are buying a piece of property from another person, you want that person to legally guarantee to you that they actually owned the property they were selling, and that the title on the property was clear. A quit claim deed Colorado is only generally used between people who are very close because it does not make any guarantees that the grantor (the person selling or giving away the property) is the actual owner of the property.
Instead, a quit claim deed Colorado only "quits" (gives up) any interest in the property that the grantor might have had. It makes no guarantee that the title is clear, and if the person does own the property and any problems exist with the title, they will now be transferred to the new owner.
Why Would I Need a Quit Claim Deed?
With the lack of warranty offered by a quit claim deed Colorado, you may wonder if there is any reason for you to actually use this type of deed. In short, the answer is yes—but only in limited circumstances. Some examples of when a quit claim deed Colorado would be used are in divorce proceedings, where one spouse wishes to give up any interest in a jointly owned property.
Property being given from parent to child is also a good situation for a quit claim deed to be used. This allows the parent to transfer the property without assuming legal risk for any title issues in the future. Investors sometimes also use a quit claim deed when transferring property to themselves under another corporate name to allow the corporation to assume risk with the title.
Do I Need a Lawyer?
The biggest advantage of a quit claim deed Colorado over other types of deeds is its simplicity. Because a quit claim deed is so simple, you probably don't need a lawyer to draft one or to record it. If you need legal advice as to whether a quit claim deed is right for you, you will want to consult an attorney, but if you have already done your homework and decided on a quit claim deed, you will be able to draft it yourself.
You will need one other person in addition to those on the deed prior to recording it: a notary public. Most banks have notary service, and having signatures notarized is a legal necessity for all quit claim deeds in the state of Colorado.
Comments
comments