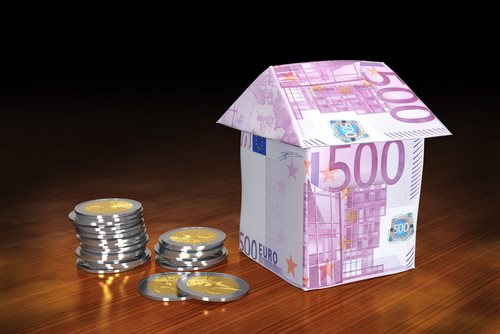 What you must know about First Time Home Buyer Grants
Grants Explained:
•
Grants are funds disbursed by a governing body, organization or corporation to a recipient (typically a nonprofit entity, educational institution, company or individual). The money obtained by the recipient is used to fund a program, educational program business initiative, purchase or innovation that is deemed beneficial to society.
•
Organizations and government entities will offer grants to those who qualify; eligibility requirements will be outlined by issuing entity and evaluated through an application process. In order to obtain a grant, the entity in question must submit some form of "Grant Writing"—often referred to as a proposal or an application.
•
Grants are offered to the aforementioned entity classifications to fund a specific project; the projects typically require some form of compliance and reporting to ensure that the funds are spent responsibly. Additionally, these funds are considered to be socially beneficial in some way; the majority of grants are used for educational purposes or for the formation of small businesses.
•
In the United States, the grant writing process involves the applicant to submit a proposal stating why the underlying project is necessary and what the funds will be used for. In addition to funding such projects, grants may be also given to communities or individuals who have recently suffered from natural disasters or other calamities.
What are First Time Home Buyers Grants?
•
First time home buyers grants are funds to provide down payment relief to prospective first-time home purchasers. First time home buyers grants may be obtainable for individuals (typically below or near the poverty line) who wish to buy home, but cannot afford the 20% down payment.
•
First time home buyers grants are offered by the United States Federal Government; the government offers up to $15,000 through a first time home buyers grant. Similar to other forms grants, the first time home buyers grant does not come with a repayment obligation; in essence, the first time home buyers grant is free money. The federal government extends aid to those in need to encourage home ownership, which in turn, bolsters communities and strengthens economies.
How do I get a First Time home Buyers Grant?
•
The first step to obtaining a first time home buyers grant is choosing the home you wish to buy; once this is accomplished, apply for a mortgage with your bank or mortgage company. You cannot apply for a first time home buyers grant until you have secured a mortgage or lending institution.
•
Once financing has been affirmed, check the available funding programs in your state. Visit the United States Department of Housing and Urban Development Website for a list of available programs in your area.
•
Decide which programs are best for you; make sure there's funding available for that particular program. When a program has been chosen, download the coordinating application for the first-time home buyers grant and attach it with any other documentation for your lender to review.
Comments
comments