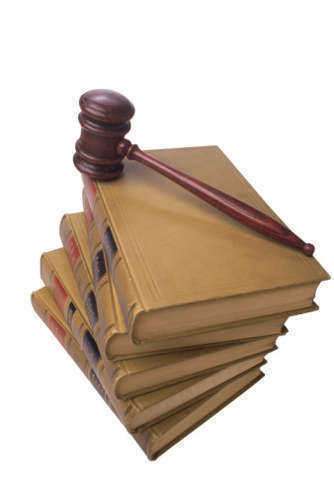 Guide to Bank Foreclosure Listings
Today's real estate market is full of foreclosure properties. Many first-time homebuyers and investors are eagerly searching bank foreclosure listings in search of a deal on a newly foreclosed-upon property or an interesting pre-foreclosure listing. This guide will help you to understand why foreclosed properties are so inexpensive, some things to look out for when buying foreclosed properties, and ways to find foreclosure listings through local and national sources.
What You Should Know About Foreclosed Properties
If a house has been foreclosed upon, it means that the owner did not continue paying his or her payments. Bank foreclosure listings typically list houses where the process of foreclosure is so advanced that it is likely the house will be foreclosed upon and vacant in the near future. However, it is important to remember that not all foreclosure listings are vacant and ready to move into right away (more on that in a minute).
What's more, bank foreclosure listings are sometimes relatively bare-bones in their description of a house and its defects. You may think you've found a bargain, only to find out that the house is being sold as-is and has several cosmetic or even structural problems. You should research bank foreclosure listings extensively before deciding to purchase a foreclosed upon house. What seems like a good deal could turn out to be a very expensive mistake.
Pre-Foreclosure Listings
Not all bank foreclosure listings are for homes that have already been repossessed by a bank. Some are ony for homes where the owner has fallen into default and is likely to have his or her home foreclosed upon. These bank foreclosure listings are called "pre-foreclosure listings." Not all houses listed as pre-foreclosure listings will ever be for sale.
The banks find it advantageous to list these properties in order to sell them as quickly as possible after a foreclosure action. However, it is best to remember if you are seriously contemplating a pre-foreclosure listing that in many states, the foreclosure process can take many months, and you may not be able to move in for some time.
Bank Foreclosed Homes (REO Properties)
Homes that are already foreclosed upon and auctioned off are called REO properties. These are properties that are sometimes ready to move into, and are already vacant. You may wish for an inspection of these houses, but you will not risk the house being taken off the market in the way you do when looking at pre-foreclosure listings.
Sources for Bank Foreclosure Listings
While some websites list bank foreclosures and pre-foreclosures, the best way to find properties that not everyone is looking at may be to go to local mortgage lenders and ask directly for their listings. This kind of legwork may take more time, but it's also more likely to generate a bargain find. Some web listings may be good, but others use old listings. If you find a site you believe has good listings, you can check how up to date they are with the bank that owns the property.
Comments
comments